Champagne all round
Congratulations to all the prize winners in our Auction Pairs. But especially to the winners, Paula Leslie (right) and Solvi Remen pictured below.
Results can be found here.

Vytas wins Reisinger
TGRs member Vytas Vainikonis won the Reisinger tournament at the US Fall Nationals in Denver, Colorado.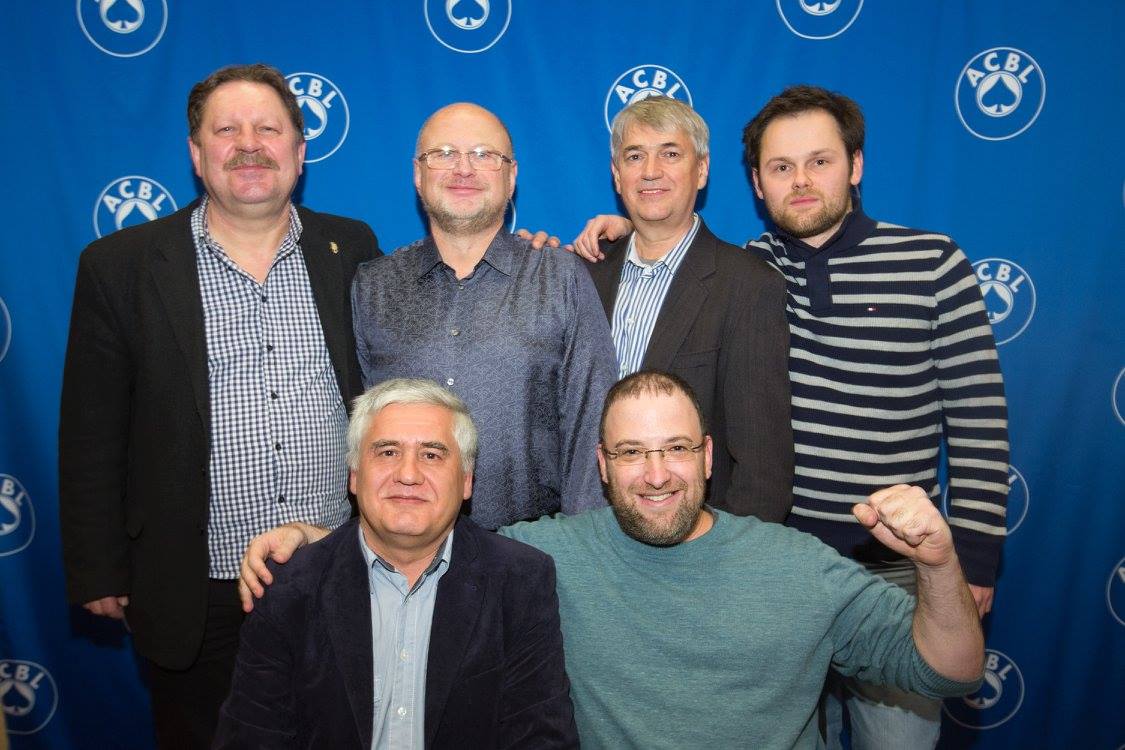 Boguslaw Gierulski, Vytautas Vainikonis, Woitek Olanski, Ron Pachman, Jerzy Skrzypczak and Piotr Zatorski, winners of the 2015 Reisinger.