News
Colonial Tea Duplicate 3.15-6.30pm
Fortnightly on Tuesdays starting on Tuesday 25th, we shall be running a fortnightly social and fun duplicate on the alternate Tuesdays from our Super League. The table fee is £10 including tea. At around five o'clock we will serve a traditional afternoon tea. A choice of Darjeeling, Assam or China tea (or Coffee if you prefer) will be accompanied by traditional delights. The first week will be crumpets, muffins with strawberry preserve or nutmeg and cakes. Suggestions for the future are welcome.
Perfect for all stylish bridge players.
It is not necessary, but to help with our planning, on the first week, it would be helpful to let us know if you are coming. Text Steve on 07989-557779 or email steve@eginton.co.uk or tgrsbridge@tgrsbridge.com. The club number is: 0207 262 8666.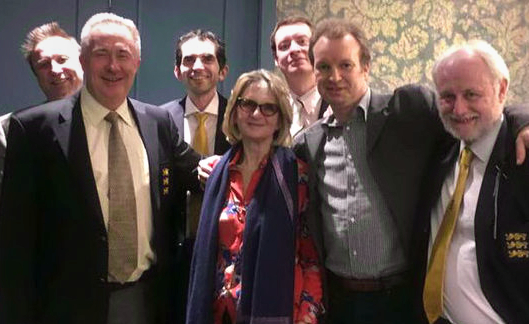 Janet de Botton, Artur Malinowski, Espen Erichsen & Glyn Liggins David Bakhshi & Tom Townsend have won the Camrose 2018 for England!