Romania
Well we have been, done and conquered Bucharest. The group was hosted by Artur and myself, plus six students, two teachers and two expert players. Having given everyone their check-in information and received no anxious calls, I began to think that perhaps this was going to be the trip where everything might go to plan. How right I was - except for the weather (which did improve when we returned to Bucharest for our last two days) this bridge holiday went without a hitch.
We all met at Terminal 5 Heathrow and left on time, arriving in Romania at 16:15. After collecting our luggage we were met by Paul, our guide for the week, and went from Bucharest up to the mountain ski resort of Sinaia where we were to spend our holiday. Rooms allocated (and sleeping arrangements changed by a few), we met for our first pre dinner drink at 8:15 pm. This was to be the pattern for the rest of the stay. Breakfast around 9.30, met by guide, off for the tour of the day to a place of interest or an area of beautiful scenery, or visiting nearby towns and local industry.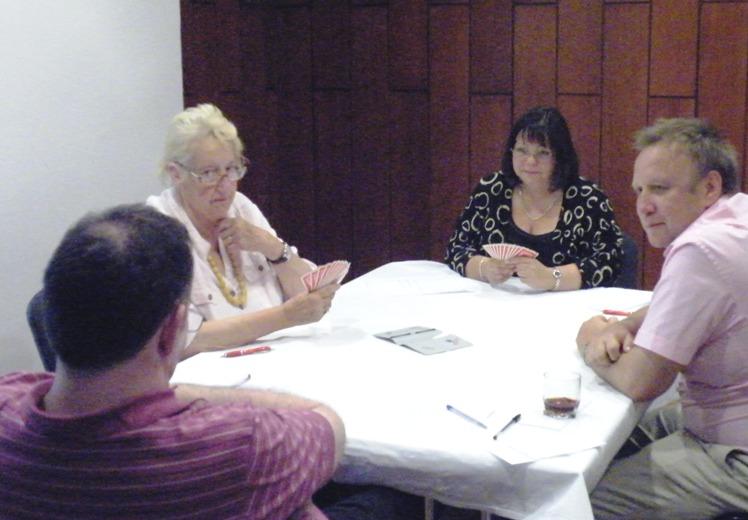 We lunched in traditional Romanian restaurants out in the countryside and returned late afternoon for some bridge, seminars, or informal coaching and then met for drinks before dinner around 8.00. The evening's bridge was individuals, teams, pairs, Chicago play with an expert, and points were awarded. Pater Comber was the leader and Myra was the most improved player of the week.
On leaving Sinaia we took a trip to visit the salt mines and then (after a great lunch) off to Bucharest where we had a whistle-stop tour of the city. The 5-star Marriott was well received for our last two days and after resting, swimming and playing bridge we all dressed ourselves up to go for the farewell dinner. We arrived at an open-air lakeside restaurant where we were royally wined, dined and entertained with superb folk and traditional music ending with several group dances.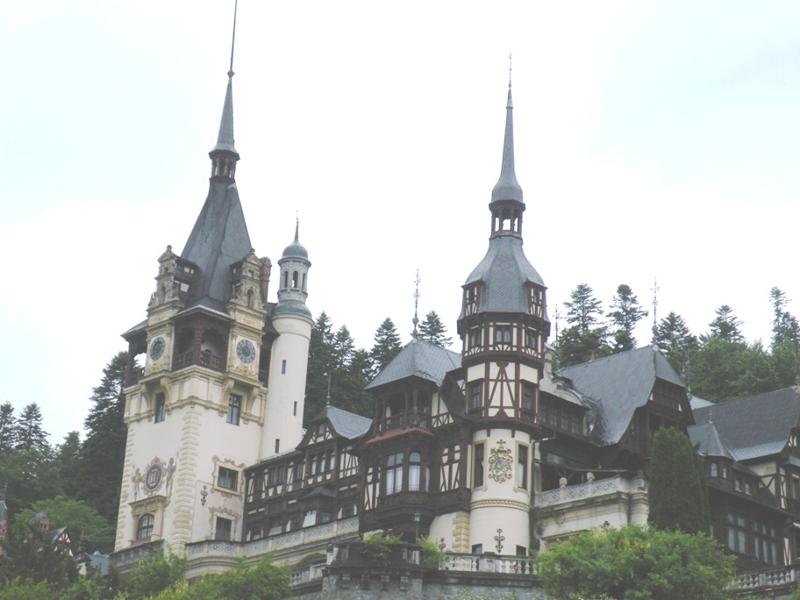 The last morning we were challenged by the students for a teams match and although we won receiving the " Dracula Bridge Trophy" they did not disgrace themselves or us teachers. The last visit was to Ceauşescu's Palace, arranged for 1:00. We arrived a little late and a young "revolutionary" told us in no uncertain terms that we had missed our tour spot and there was nothing she could do to get us a replacement until 3.00 p.m. Yes things have improved greatly over the last 10 years in the country but as Artur said "bring back the old days when we at least could have bribed someone to get us in). The consensus of opinion that was that a beer or a cocktail in the old town was far more attractive than a heated argument, so we did that and relaxed before the return flight home.